Blood Type and Rh-Negative 101
Your one blood donation can save up to 3 lives!

The average adult has 10 to 12 pints of blood in their body.

There is no good substitute for blood, especially Rh- Types, the only place to get it is from other humans.

Medical research show African Americans have some rare blood traits found in their blood.

Medical research now refers to Rh- Type O blood, as being the Universal Donor.

Every 3 sec, someone needs a blood transfusion, that equals 23,040 every day.

You cannot get AIDS or any other disease by giving blood in a proper donor setting.

You can give whole blood every 56 days.

You can donate single platelets every 48 hours,or a single plasma donation every 28 days.
Why Rh-Negative Research?
Read more about why it matters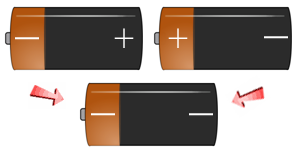 Two Rh+ people CAN have an
Rh- baby if BOTH parents carry the
RECESSIVE Rh-Negative Factor!

The Rhesus (Rh) blood group is the most polymorphic human blood group system, and it is clinically significant in transfusion medicine. About 15% of Caucasoid people are RhD-negative, whereas in the Asian population, the RhD-negative blood type only occurs in 0.1% to 0.5%. However, approximately 30% of apparently RhD-negative Taiwanese people actually were RhDel.



Human RhDel Caused by a Deletion of 1,013 bp
Between Introns 8 & 9
Including Exon 9 of RHD Gene